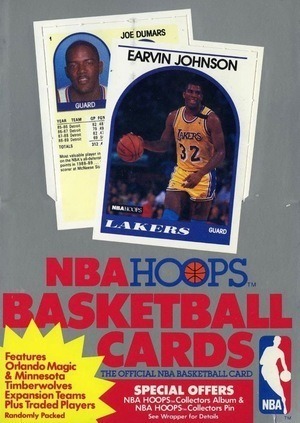 Although they may seem simple in design, 1989 NBA Hoops cards do not disappoint when it comes to showcasing some of the era's biggest superstars.
Michael Jordan, Larry Bird, Magic Johnson, and many other Hall of Famers are all shown in full-color photography cropped creatively in the shape of a key.
Not to mention, the set also contains one of the hobby's most iconic basketball rookie cards…
While their values dwindled over the years due to overproduction, a recent boom in the sportscard market and the release of ESPN's The Last Dance have helped increase their worth to respectable levels in top condition.
And in this guide, we look at the 11 most valuable.
Let's get started!
Continue reading >